Introduction
This document explains how to load 3D LUTs with the use of Color Finale plugin.
Using Color Finale plugin
First we have to make sure Lutify.me LUTs are loaded into Color Finale. In order to do that, start Color Finale as a standalone application. You'll be greeted with following window.
Click Launch LUT Manager.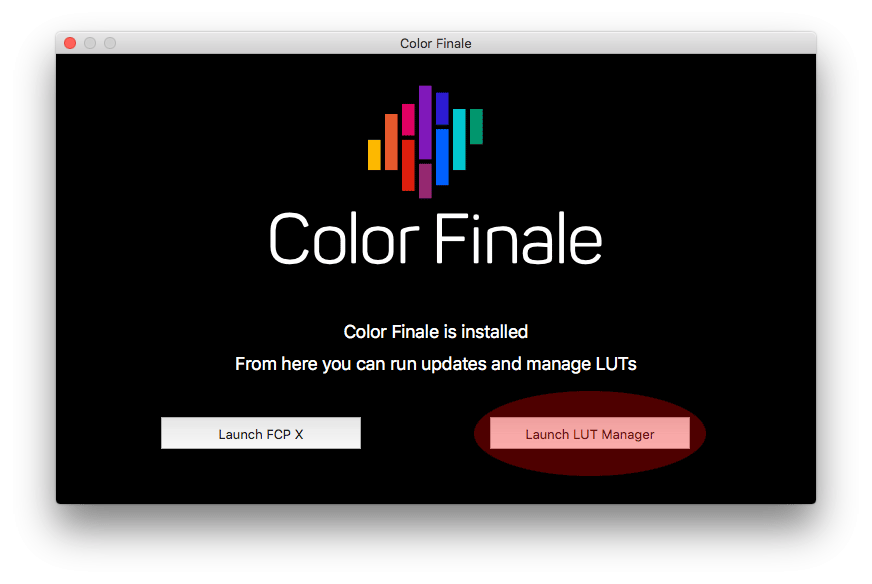 You'll be presented with LUT Manager window.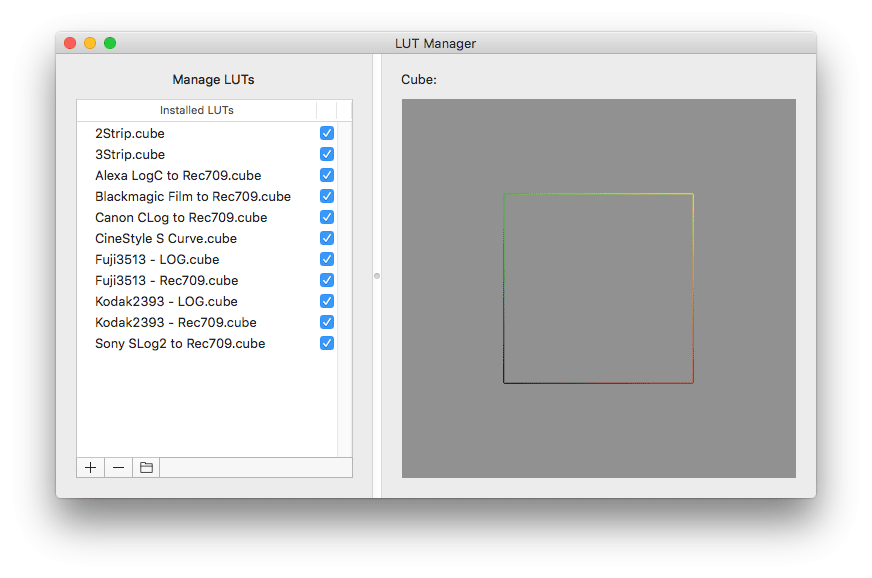 Out of the box, Color Finale ships with several Log normalisation LUTs and several creative LUTs offered by Color Grading Central. We'll have to add Lutify.me LUTs into Color Finale in order to be able to use them inside Final Cut Pro X.
First, let's create a containing group for some of our LUTs. Click on New Group icon.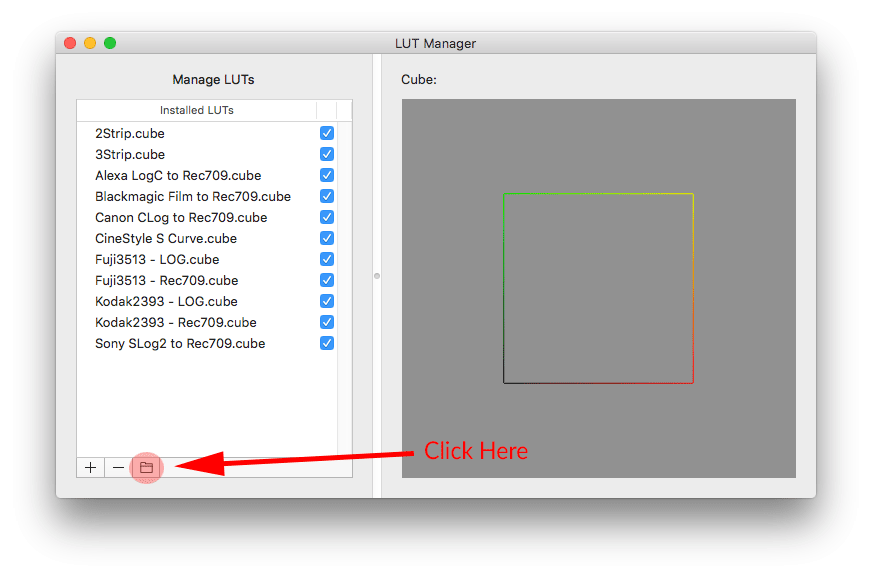 This will create a new group which will contain some of our LUTs. We'll rename this group into "Log Normalisation".
Next let's add the Log normalisation LUTs from our Lutify.me's package into this group.
Click on Add LUT button and browse to the appropriate folder containing the Log normalisation LUTs. Select the LUTs and add them to the group.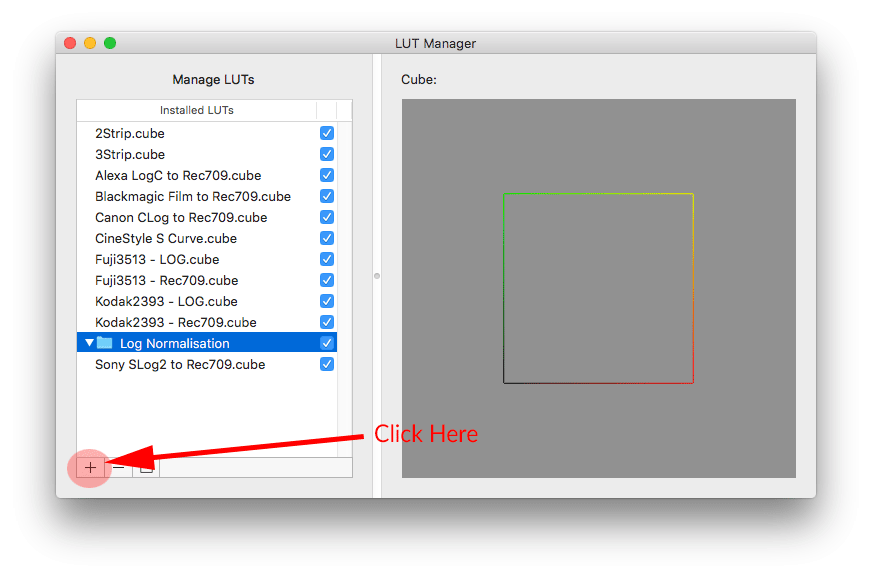 By default, Color Finale will add the LUTs to a general list of LUTs and we'll have to manually move them to the new group we've created. Select the newly added LUTs and drag them into the Log Normalisation group.
Repeat the steps above for each and every LUT subcategory from your Lutify.me 3D LUTs package. For example, you could create a separate group for Teal & Orange LUTs as well as Contemporary Color Films LUTS, etc.
Once we have our LUTs loaded and organised in Color Finale (we only have to do this once) we can go ahead and launch Final Cut Pro X and start using our LUTs.
In order to apply a 3D LUT inside Final Cut Pro X, drag and drop the Color Finale effect onto your footage.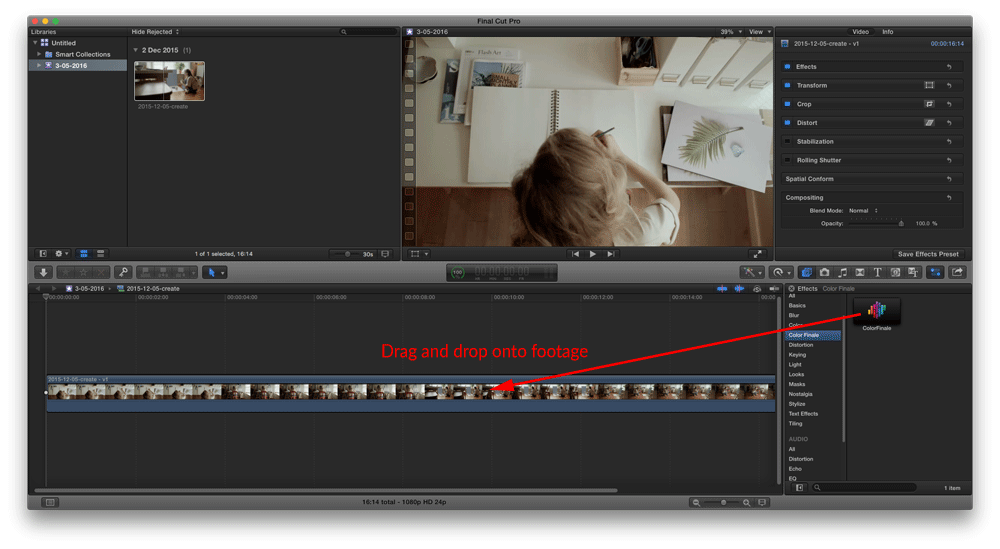 Than, click on Open in the Effects panel under Color Finale.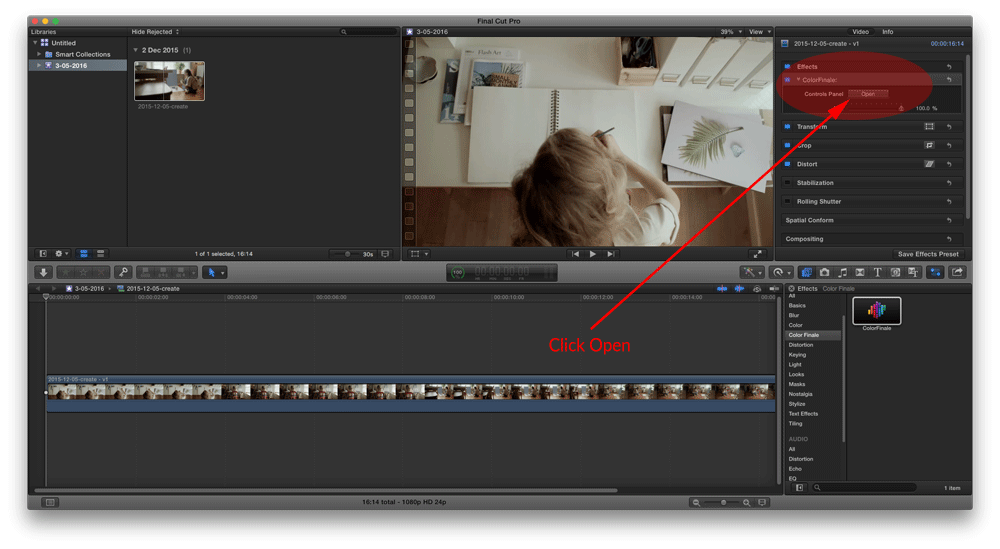 This will open the Color Finale interface and you'll be able to apply a 3D LUT to your footage. In order to load a 3D LUT, click on the LUT Utility icon inside the Color Finale window.

From this window, you'll be able to select a LUT group (your previously defined LUT groups will be here) and the specific LUT from the group.

You may choose to dial back the opacity of the LUT if you wish to reduce its effect.

Finally, click Apply.
If you wish to increase the strength of the LUT, or apply another one, simply repeat the process.
Go to LUT Utility in the Color Finale and apply another LUT. If you apply the same LUT, you will effectively increase its effect. If the effect is too strong, reduce the opacity of the second LUT. If you apply a different LUT, two LUTs will be combined. You may reorder the LUTs to achieve different effect.

Footage by Ian Watt.