Web's most advanced LUT creator.
fylm.ai Lite is a state-of-the-art, AI assisted colour editor and LUT creator in the cloud offering the absolutely easiest way to establish a show LUT for colour managed workflows.
fylm.ai Lite democratises colour grading by packing tremendously powerful colour editor and LUT creator in one easy, colour-managed and fun-to-use product, bridging the gap between science and creativity.
All-in-one LUT creation hub.
fylm.ai allows easier and quicker colour grades by packing tremendous power in a colour-managed and simple-to-use package in your browser.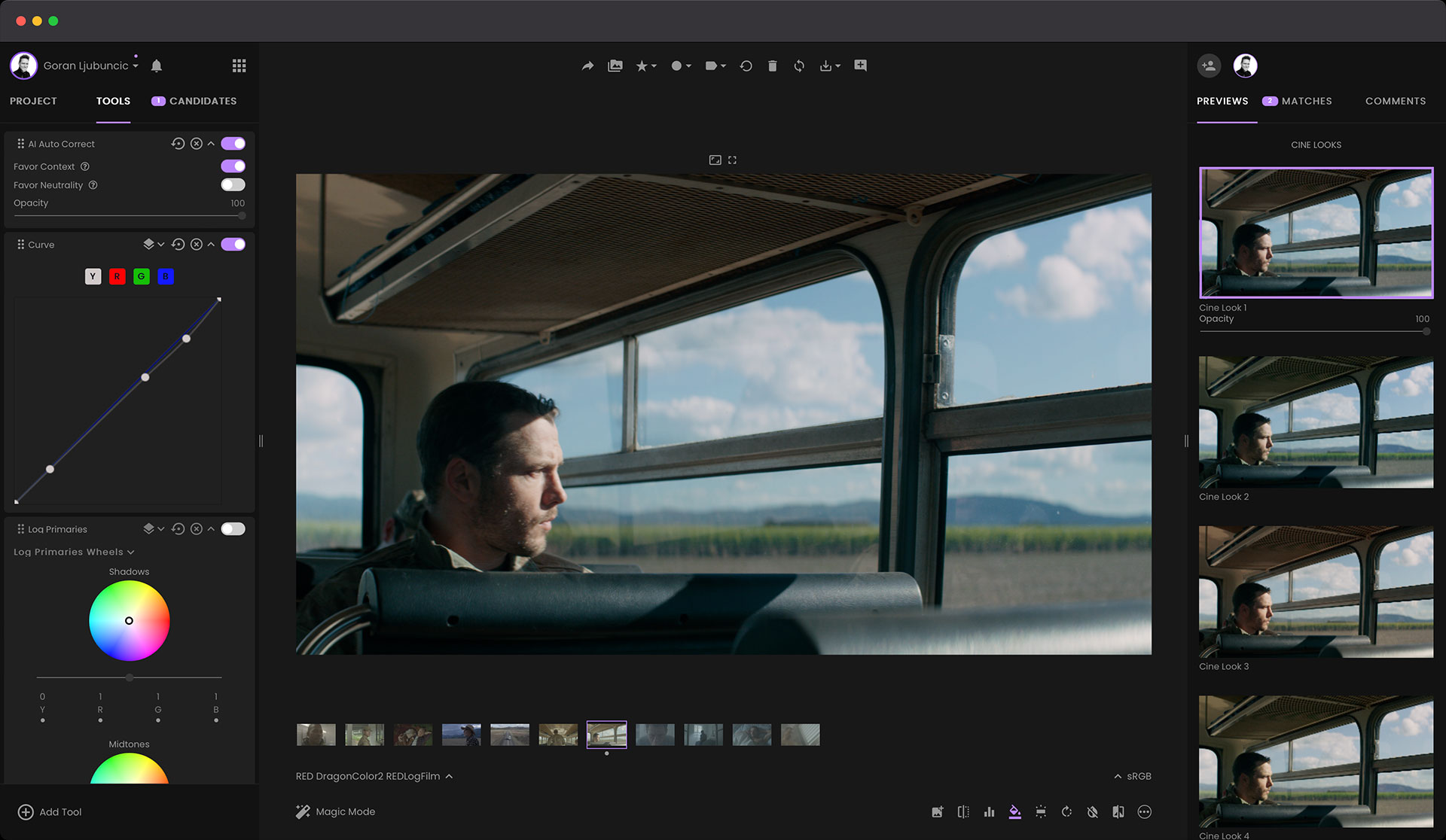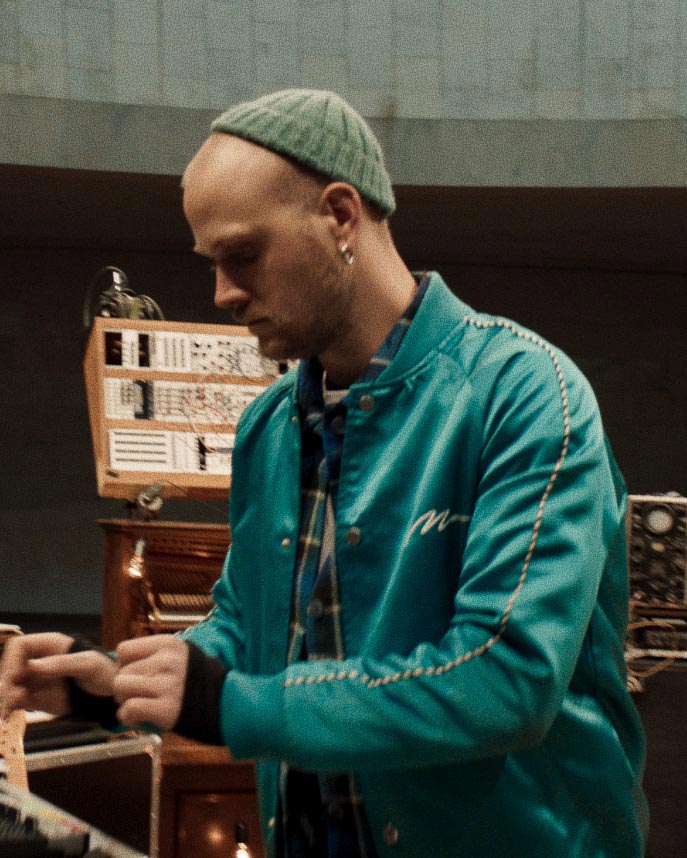 AI Auto Correct helps you work faster, smarter.
fylm.ai Lite features a smart AI Auto Correct which helps you balance your image with a single click allowing you to focus on the creative side of look creation.
AI Colour Extract helps you recreate any colour grade.
fylm.ai Lite features AI Colour Extract that harnesses the power of AI deep learning and neural networks to effortlessly extract a colour grade from any image.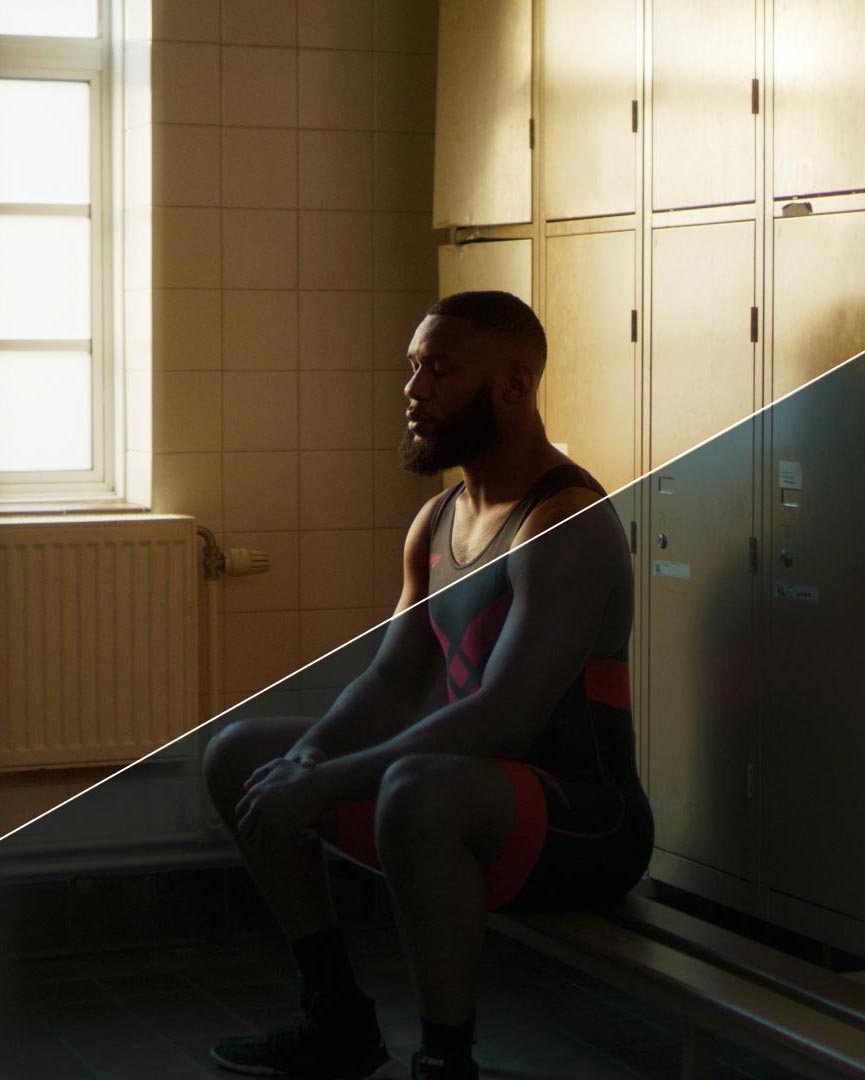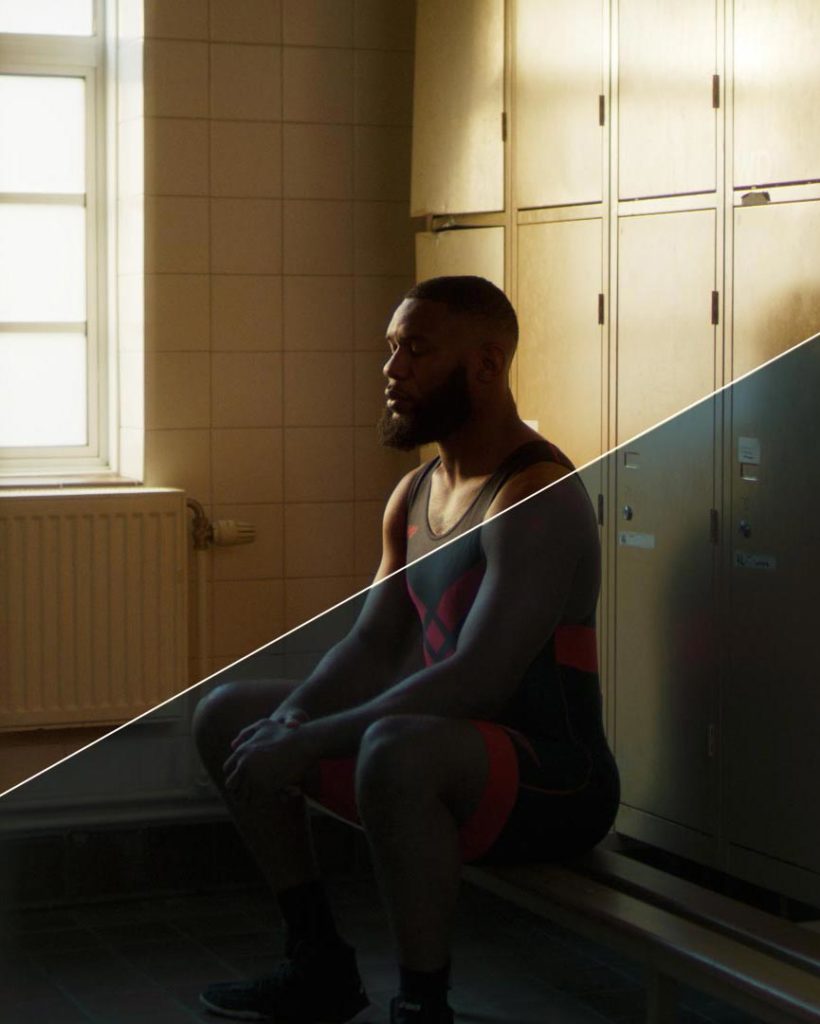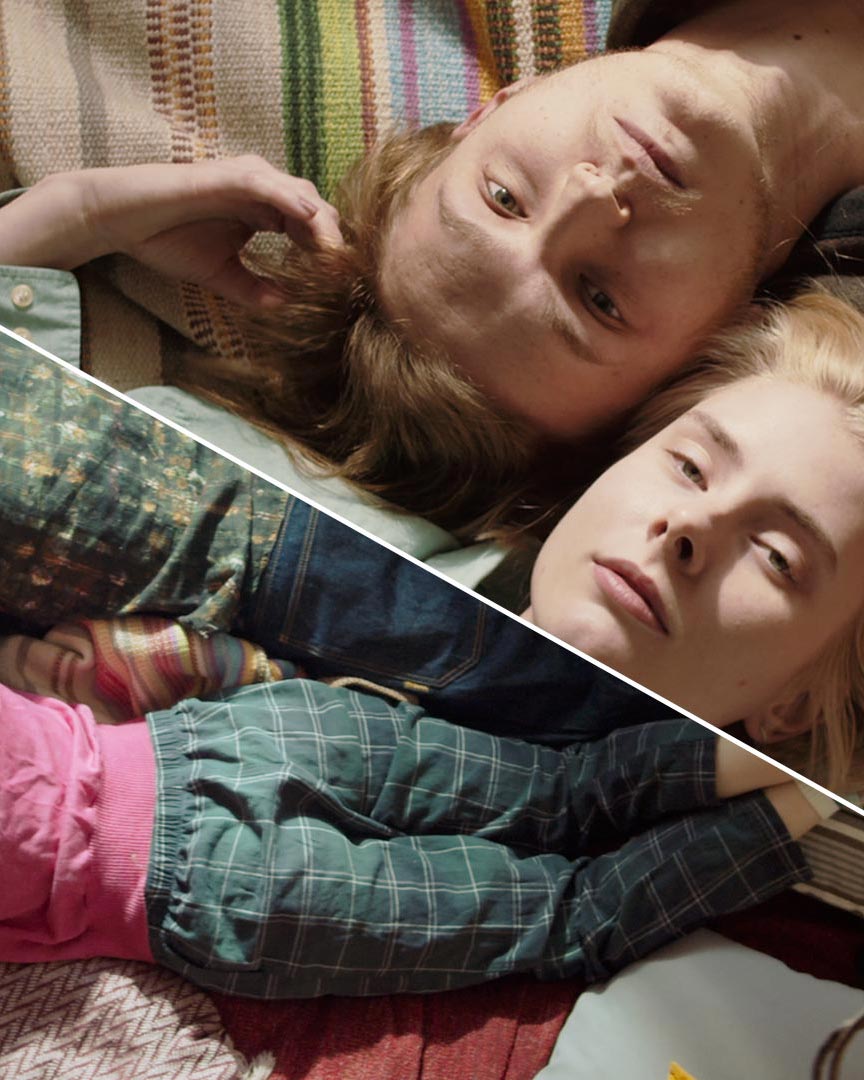 AI Colour Match helps you match frames. Easily.
fylm.ai Lite features a smart automatic colour matching that understands the context of your image. 
Built from the ground up for colour managed workflows.
fylm.ai Lite is a colour managed application which uses ACEScct internally for all operations. All colour grading tools in fylm.ai Lite are tailored for the ACEScct colour science. DaVinci Wide Gamut is natively supported as well.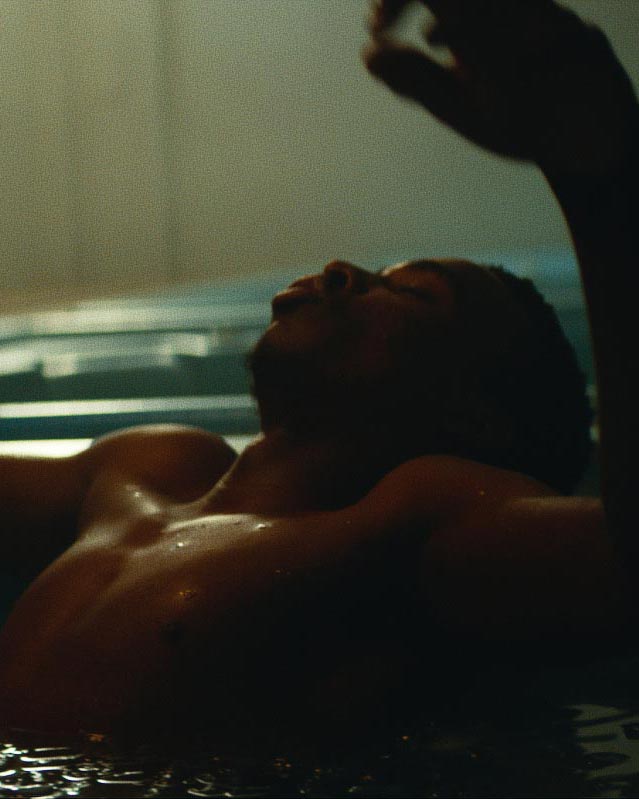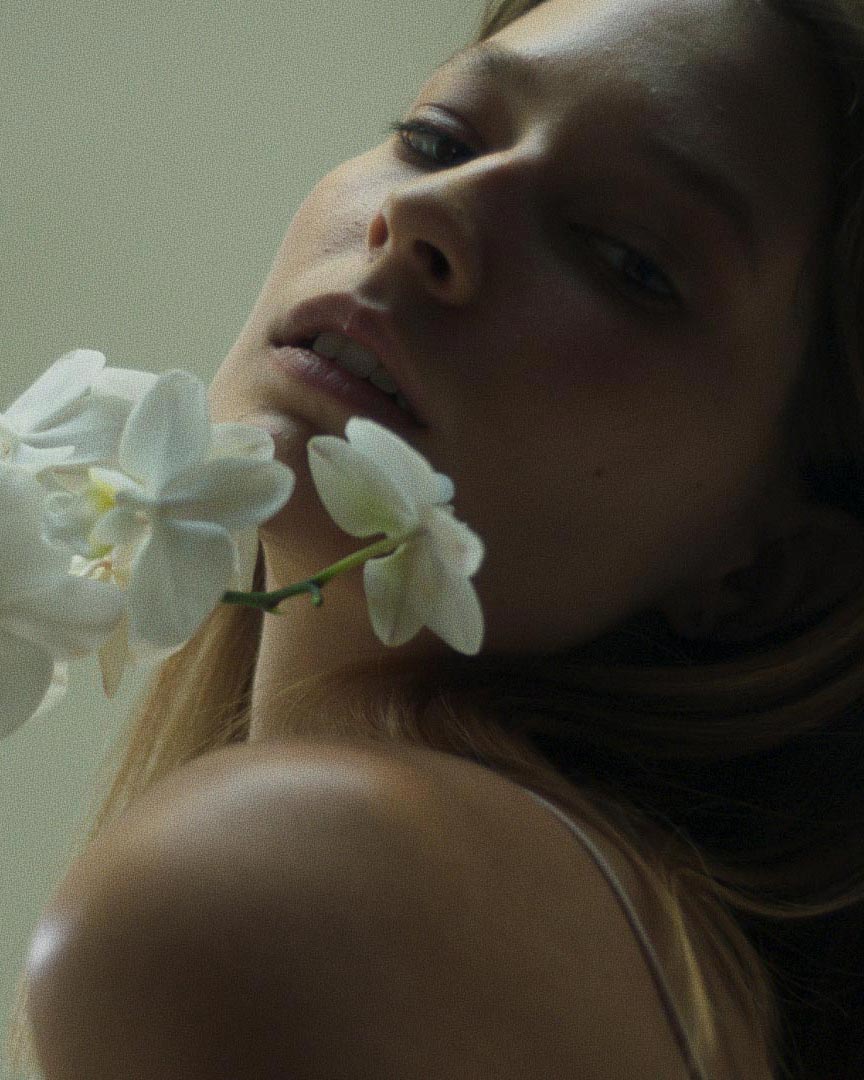 Adapt any LUT for any camera or workflow. Easily.
Being a colour managed application fylm.ai Lite allows any look to be adapted to any workflow, camera or environment. Focus on creativity and let fylm.ai Lite do the math.
Export your LUTs as XMP enhanced profiles for Adobe Camera Raw.
fylm.ai Lite brings the power of Hollywood colour grading to still photography. Export any LUT as an enhanced XMP profile for use in Adobe Camera Raw. It doesn't get any easier than this.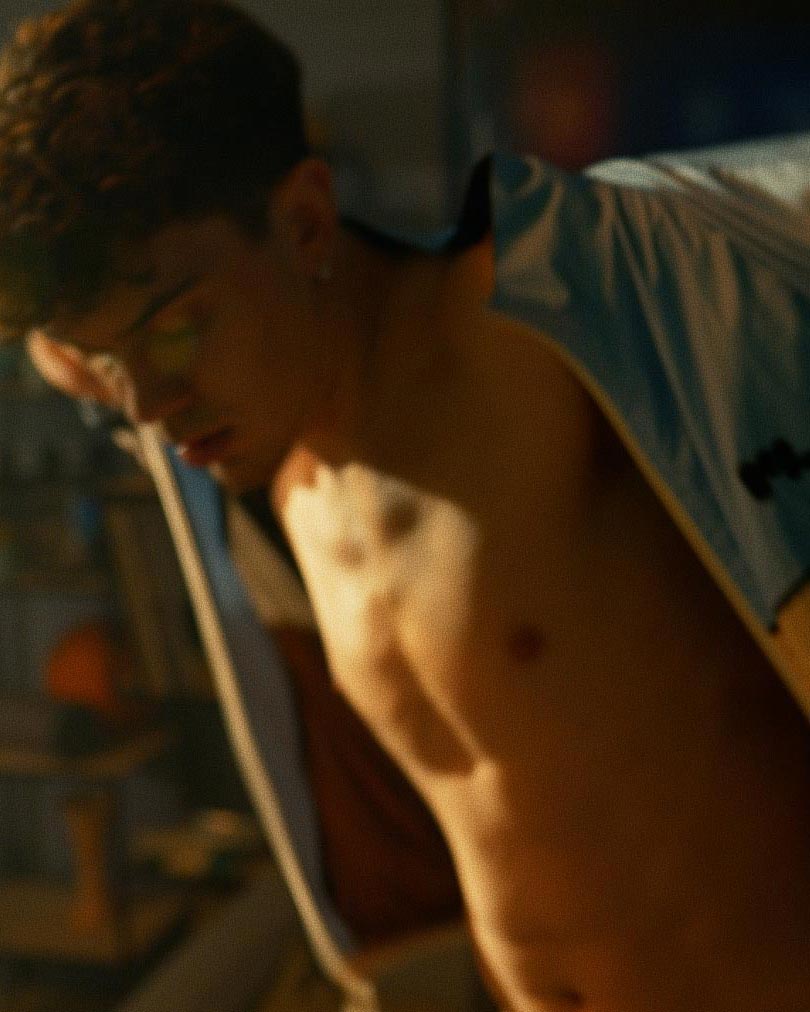 Magic Mode in fylm.ai Lite allows you to establish the show LUT by simply clicking the best option in a series of structured colour grading steps. It's colour grading re-imagined.
fylm.ai Lite offers a subtractive colour model that emulates the colour processing of a real film emulsion. Unlike additive RGB colour model where saturation increases as the colour becomes brighter, in subtractive mode saturation increases as the colour becomes darker.
fylm.ai Lite allows you to export a LUT for any workflow, any use and any environment. From in-camera IPP2 LUTs to ACEScct or DaVinci Wide Gamut colour managed LUTs. Use the LUT in almost every video or photo editor.
Start with absolutely the best colour-managed LUTs and adapt them to your needs.
fylm.ai Lite and Lutify.me LUT packs are your go-to all-in-one solution for LUT creation and colour grading. Built from the ground up for colour managed workflows, these are the only LUTs you will ever need.
Work from anywhere. In your browser.
"For fun I uploaded a 6K 116mb TIFF still image from an R3D file, which uploaded speedily and worked flawlessly in the system. Each of the tools was responsive and fluid, although I was working on my 2013 Mac Pro and a 32″ monitor."
don't just take our word for it
Anyone with even the briefest experience of colour grading a photo in any other professional app, or even just on Instagram, will find it easy and intuitive enough to get started with fylm.ai
If you do video and stills as a one-man's band, fylm.ai can greatly speed up your workflow and help with the frustration of trying to maintain a coherent look all the way through.
I see fylm.ai as a whole new approach to color grading to create looks while you collaborate with other team members remotely. A 100% visual approach, so to speak. Often only the colorist is able to translate an idea into a look. With fylm.ai, anyone can achieve that.
Register completely free and download free LUTs
Create an always-free fylm.ai Lite account, download free scene referred print film emulation LUTs and experience the best and most intuitive LUT creator