Recently we came across the work of the talented filmmaker Per Gunnar Økland. What caught our eye about Per Gunnar's work was his use of light and color and just how soft and pleasing his colors were. We were thrilled to learn that Per Gunnar is our client and that he uses our LUTs as a part of his color grading workflow. We sat down (well virtually) for an interview with Per Gunnar to learn a bit more about his work, what inspires him, and to learn how he does what he does.
Per Gunnar was kind enough to share with us some behind the scenes insights from his work and the process behind creating the TV promo for Dina-Stiftelsen humanitarian organisation, for which he used our LUTs for the color grading process.
In case you haven't seen the TV promo for the Dina-Stiftelsen foundation, here it is:
So tell me a little about yourself
"My name is Per Gunnar Økland, and I'm a self-thought filmmaker based in Southern Norway. I'm married with my best friend and together we have our lovely daughter Alex."
For how long have you been a filmmaker and what made you pick up the camera in first place?
"I'm quite new to the film-business.
My passion for filmmaking started as a coincidence while I was serving in Afghanistan with the Norwegian Army.
I got a camera from the press and information officer, so I could film my platoons mission and then document it. I didn't realise at the time, how passionate I was to bring the story to life.
When I got back home, I went through some years where I didn't film. But after quitting my full-time job in the Army, and moving to Southern Norway, I was sent to India with my father in law (who is a worldwide evangelist) to document one of his campaigns. This was two years ago.
I borrowed his Canon 5D Mark II and made my first film with no clue about PAL/NTSC, shutter speed, ISO and whatever. Super-inspired by Devin Supertramp (The Youtuber) I also bought myself a glidecam. It's absolutely awful to watch those films. And the "grade" is just weird. But I had really much fun doing it! And that kept me going."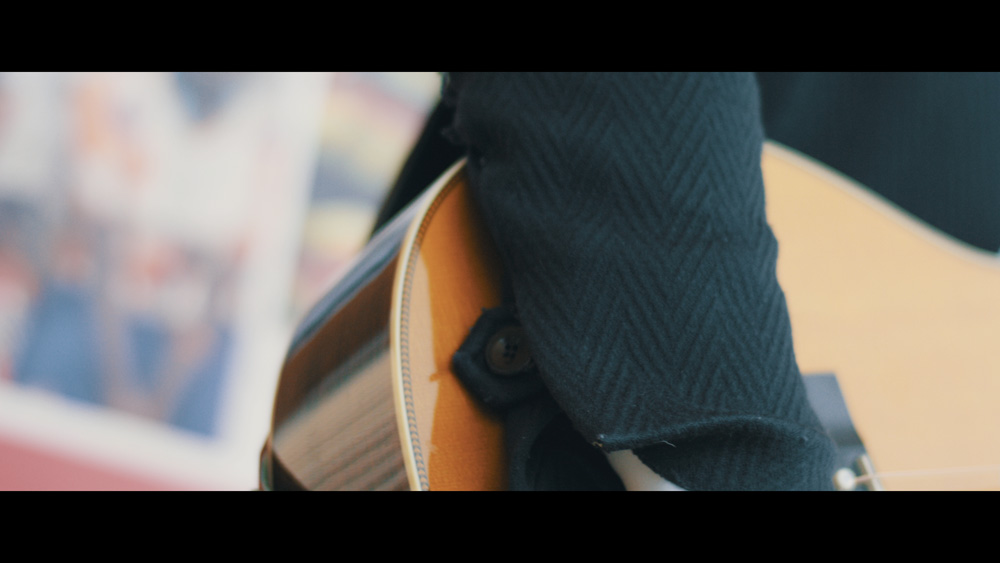 Is it the same things that get you going today as it was back then? If not, what is it now that drives you?
"When I was asked to travel down to India to make a film for my father in law, well – thats a huge pressure. You don't wanna mess up… This pressure led me to seek inspiration on Youtube, and I found Devin Supertramp.
Devin Supertramp was one of my biggest inspirations at the moment. He made these crazy good looking films with the same gear I had in my possession, so I wanted to learn this. He also inspired me with "it's all about the shot" quote. This sentence has sticked into my head.
My biggest drive is to learn more, create more and always make my next film better then the previous.
It's also gotten important for me to find my own style."
What would you say are the most important things you have learned about cinematography?
"I think one of the most important things for me today, is the motto "less is more!".
Every project is different, and even though I would prefer to shoot raw, bringing a huge amount of lights, grip and a big crew to produce every single second, sometimes it's better to have those light setups and be open minded so you can catch more stuff on film.
Those moments that you simply can't produce."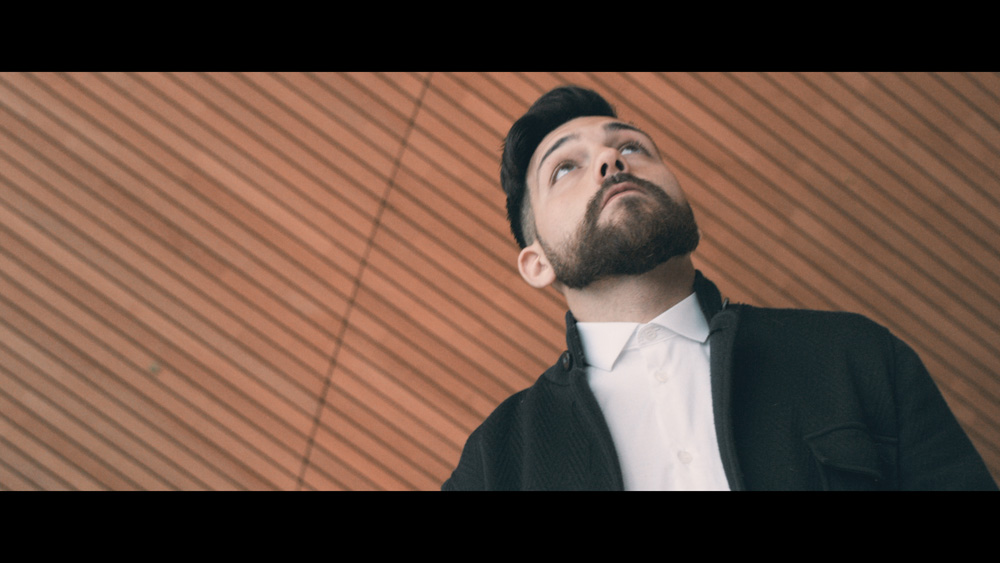 What would you say is the most important thing you have learned about color grading?
"Color grading is one of my biggest challenges. And I'm not a colorist. But I think one of the most important things I do when grading my footage, is a coffee-break after I think I'm pleased with my grade."
It's important for me to look at my grade with new eyes, and very often I find myself with skin tone that is too saturated.
What do you mainly shoot today?
"I mainly shoot corporate films."
What is it you like about it?
"Corporate films has a history of being too long and visually boring. Often with a guy talking to the camera, a woman's voiceover and a lot of bad fonts.
I want to create cinematic corporate films, where we focus on a story. The challenge is to make a corporate film cinematic, while showcasing all the information the client wants to throw in the film."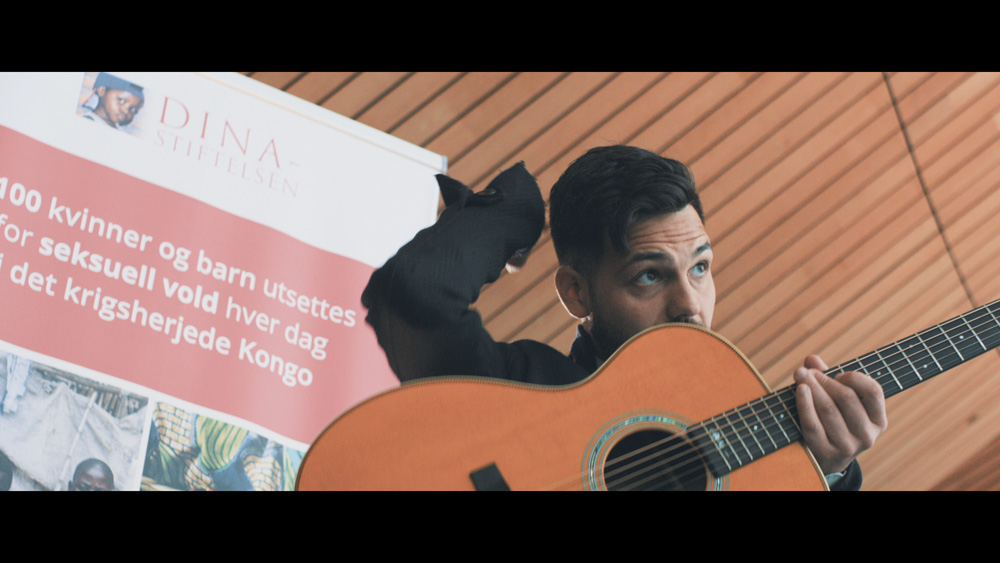 Tell me about the Dina-Stiftelsen TV Promo
"Dina-Stiftelsen (Dina Foundation) is a humanitarian organisation that helps abused children and women who have been raped in DR Congo.
They where hosting a charity concert and one of Norway's biggest artists were attending. I was tasked to make a promotion film for this charity-concert. We made one 15 sec spot, and one 45 sec. The 15 sec aired on social media while the 45 sec aired on TV."
What were the obstacles you faced?
"The obstacles where tremendous.
First of, a humanitarian organisation carried by donors does not have any budget for film-production. In many ways we understand why it has to be like that. It would not be right to spend a lot of money on this, when the same money can help save lives in DR Congo. With this in mind, we kept our production limited to gas and food for the production crew.
The artist we were to promote didn't charge the Dina Foundation with any fees for his concert. But since he is one of Norway's biggest artist, we still needed to make a promotion-film that met certain production values.
We also had a very limited time on set with him, and the RED Epic Dragon we rented were heavily delayed and lacked important components that we ordered two weeks before shooting day.
It was quite stressful."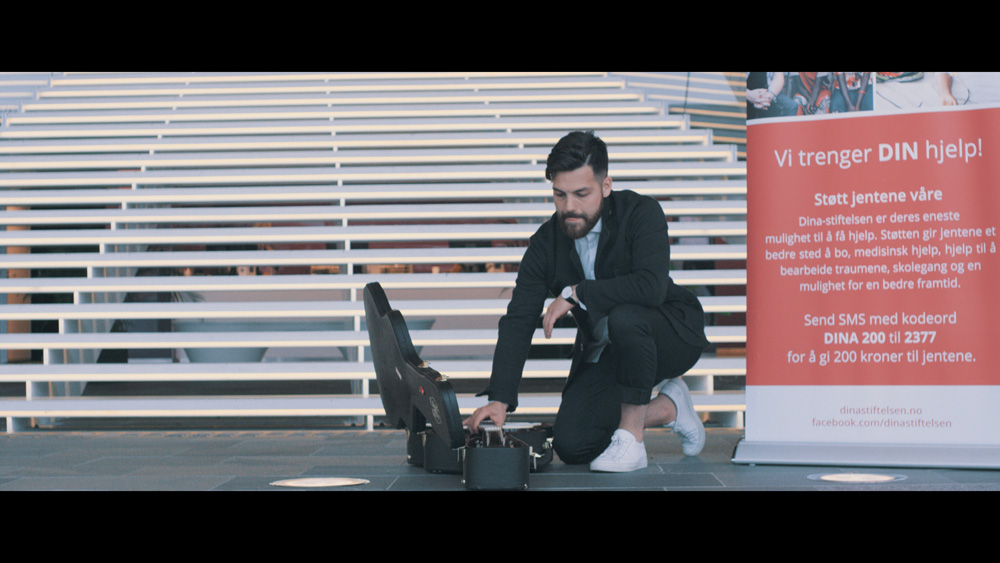 How did you overcome them?
"The budget was limited, and we knew why. I just asked my team if they wanted to help a good cause, and they said yes.
We chose to shoot with the RED Epic Dragon. As a backup we had a fully rigged Canon C100 Mark II. The reason we wanted to shoot with the Epic was because of the 16.5 stops of dynamic range and the ability to record Raw-files. We had a very limited time with the artist and I wanted to make sure that any stress-failures could be saved in post.
The RED Epic came to us heavily delayed, and when it came it missed essential things like card reader for the RED mags. We also ordered a red touch-screen and V-mount plate. These things never showed up on set. At first we were heading towards our B-plan, and began to make the Canon C100 Mark II ready for shooting. But the rental house arrived with the Epic.
We attached a smallHD to the 1st AC, and went from shooting 6K to 5K WS to save space since we didn't have any card reader."
Let's talk a bit about the lighting. How did you light the video?
"We used a simple setup. One 1K tungsten with gel, and two Kinoflos 4×4 with a butterfly frame to make the light super soft. The 1K where placed in the back to separate the artist from the background, but also used as a creative light to pimp our footage up. The Kinoflos just added some contrast on his face, while we where using the natural light as our key light."
OK let's talk about the color grade. Colors are amazing. How did you achieve them? And which LUT did you use?
The colors where achieved with the Lutify.me Lollingite 3D LUT from the Professional Package.
"We shot everything in Log, color corrected the footage and applied the Lollingite LUT. A bit tweaking and that was it! These LUTs are truly great. But we also knew it would look great as we where monitoring with the Lollingite LUT on set."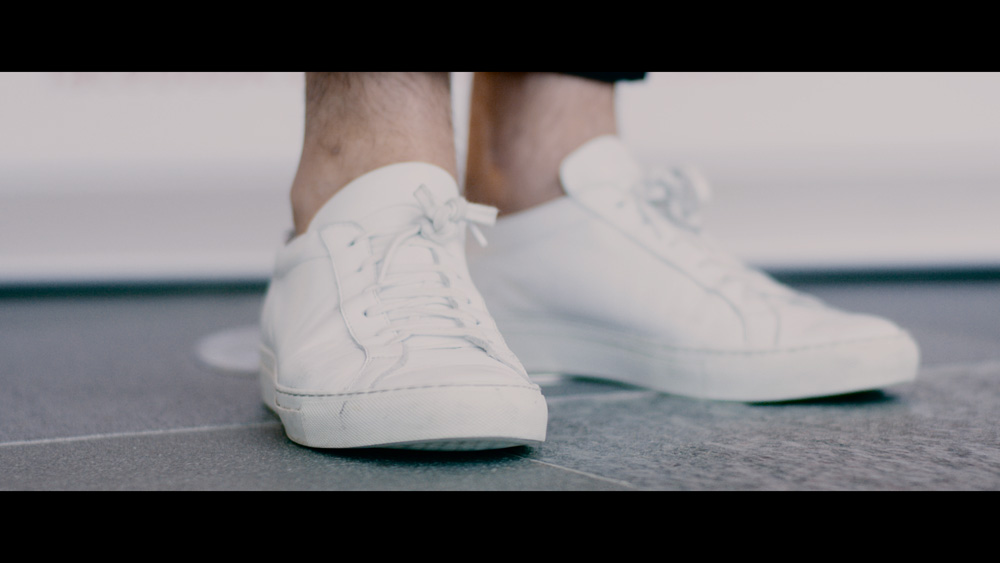 How did you decide on going with the Lollingite LUT?
"We used Lollingite for this project because of the warm colors. We knew that the location had a lot of warm colors and we wanted to motivate these."
Tell me a bit about the workflow of the color grade.
"In 99% of our projects we use DaVinci Resolve. First we color correct our footage. Then we add a single node with a 3D LUT. From there we keep adding nodes for brightness and contrast, curves and tweaking the footage until we are happy with it. Pretty straight forward."
Would you say that without the LUTs your turnover would be slower?
"Definitely! As I mentioned earlier, we monitored with LUTs onset. With tools like waveform, histogram, RGB and LUTs available during shooting – we knew how the footage will look like in post. We tend to find the correct LUT, the look and feel before we go out and shoot."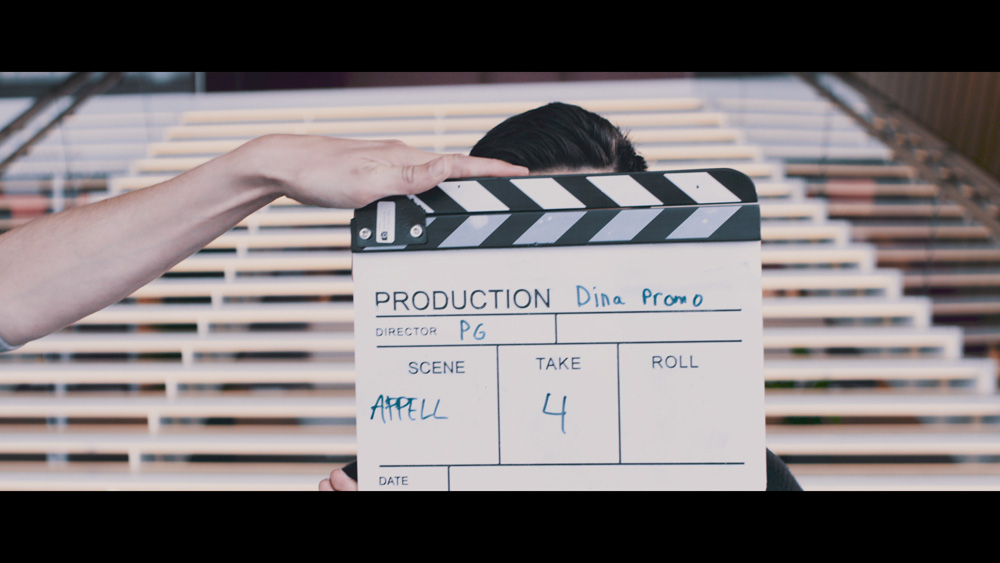 What is it that you most like about our LUTs? Which are your favourite?
I feel like the Lutify.me LUTs have a distinct look, without destroying the skin-tones.
"With other LUTs I have to spend a lot more time to make the skin-tones look more natural. This is not the case with your LUTs.
I have fallen in love with the Marston Marble. I just, really like it."
Could you share with us your thought on RED Dragon image? Any advice for shooters using our LUTs with RED Dragon cameras?
"The RED Dragon sensor is incredible. I would recommend to shoot with a monitor that allows you to add LUTs, and still see waveforms, histograms and so on. Then expose to the LUT. We try to have at least 70 IRE on skin tones. At least! Actually push it all ETTR until you are almost clipping the highlights. Some like noise, others not."
Is there any particular style of color grading you find yourself attracted to? Why this?
"I tend to use the teal and orange look very often. I think it's because my addiction to Michael Bay :-)"
Could you go a bit into detail of creating some of your films?
"Of course!"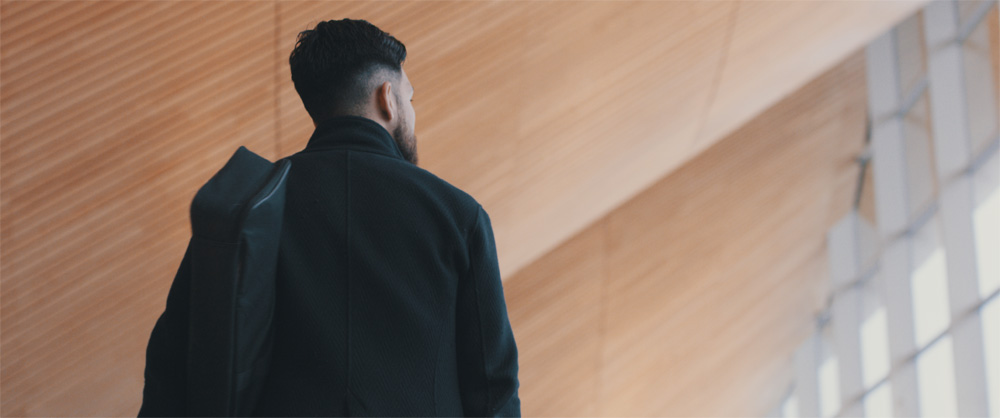 "This is obviously from the TV promo for Dina-Stiftelsen foundation. For this image we used natural light only.
I wanted to show the location to the viewer, as it is a very well known building in Norway.
Your Lollingite LUT was perfect to get the the warm colors of the building showcased."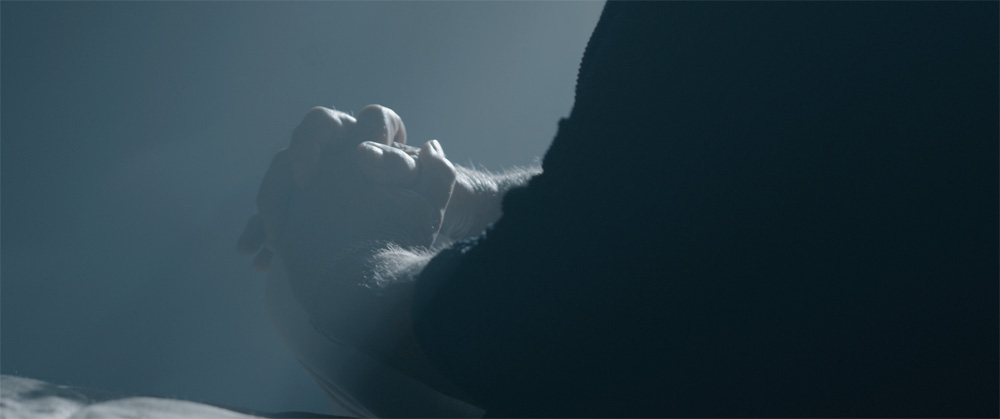 "The above screen grab is from a film we did about Christian people. For this shot we used a 1200w HMI outside the window with some tablecloth we found on the location to create more light-rays. We used a hazer to get those rays up.
I wanted to make the "prayer" an important thing. The Bible tells about "You, being the light of the world". Therefore, I wanted the prayer to be something that makes people become a true light of the world and hence the lighting.
The Marston Marble LUT helped us monitoring and expose to the right "look and feel" while we where shooting.
The greatest challenge was actually the weather that day. We had to have the ballast for the 1.2K HMI outside because of the noise. It was raining like crazy, so we had to attach an umbrella to a C-Stand over the ballast and the light… hehe."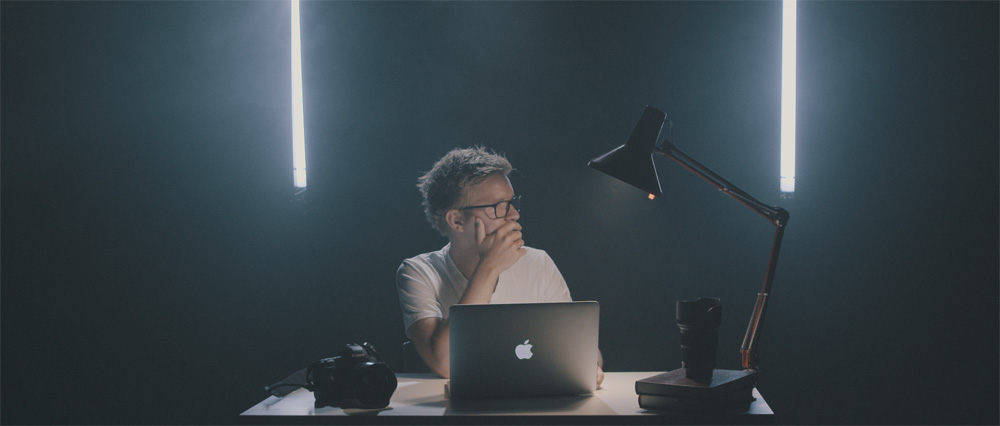 "This screen grab is from another film. For this shot we used 2 KinoFlos 4×4 as backlight, 1 350w tungsten fresnel with diffusion as hair light, 1x LED lamp on the computer screen facing towards his face and 1x practical light to trigger the RED Curve and add some contrast. (the red office-lamp). We also used a hazer.
I wanted to add some shots in this film, that showed this guy (who is a photographer) in his creative mode. Also the entire film is filmed with a lot of natural lights, just like he is taking photos with natural light. But still, he can do magic with creative lighting and we wanted to visualise this as an aspect of his skills as a photographer. A contrast to what he usually does.
Your LUT helped us shape the final look while we where lighting. We used a monitor onset while we where placing the lights.
The biggest challenge on this scene, was actually to deactivate 20 fire-alarms due to our heavy use of hazer. We used a lot of time trying to figure out the fire-system in the building we were shooting this scene."
What is your advice to the less experienced photographers out there?
"Stay hungry and just shoot. There is always new things to learn. New elements that brings your projects to new levels. And always talk positive about other filmmakers.
Always."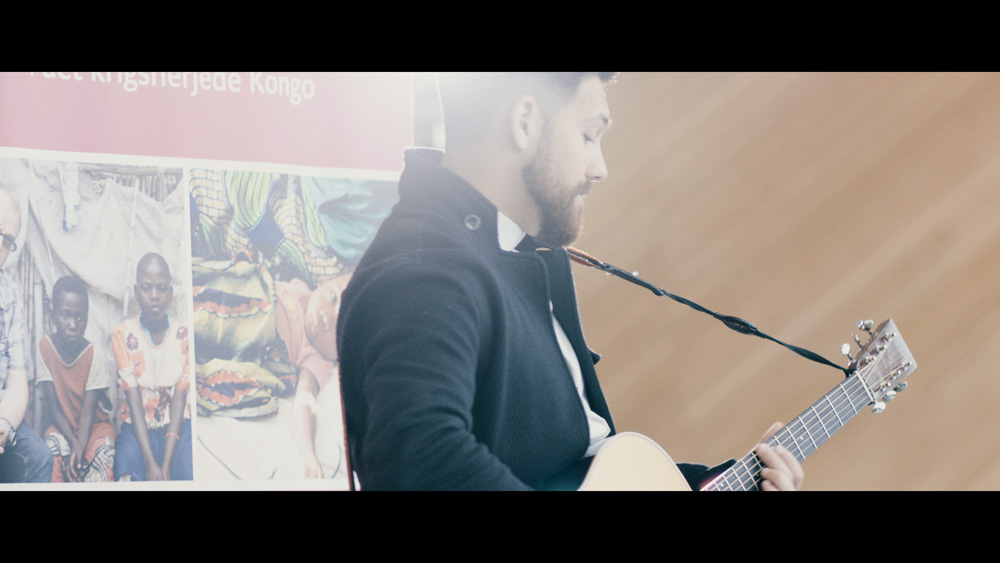 Thank you Per Gunnar for taking the time to do this interview. It was a pleasure! Keep doing the excellent work that you're doing.
For more of Per Gunnar's amazing work visit his website or his Instagram profile.