Use 3D LUTs in Capture One
Use our cinematic color grading LUTs on your Raw (and non-Raw) images in Capture One. Apply LUTs on import or use them for tethered shooting. It just works.
Up your color game with 3D LUTs
Lutify.me LUTs are fully compatible with your Raw images. If your camera format is supported by Capture One, it is supported by our color grading LUTs. Take full advantage of complete Raw workflow in Capture One with our cinematic color grading LUTs.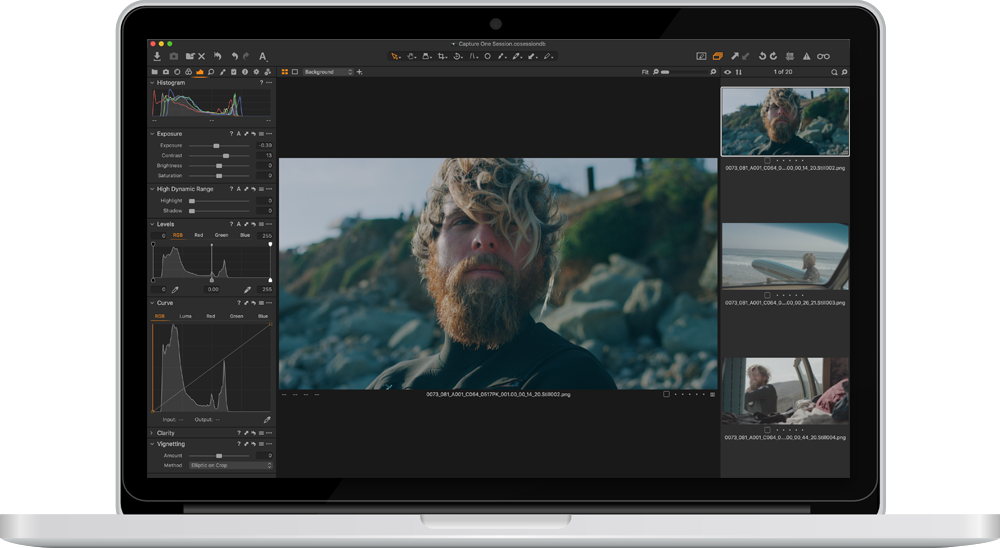 Thousands of color transformations per LUT
Achieve complex color grades in seconds. Save time and increase your productivity. Your images will thank you.
Unlike other styles and preset solutions which use internal color grading tools available in Capture One, we offer true cinematic color grading 3D LUTs developed with tools otherwise unavailable in Capture One. Enjoy complete cinematic color grading solution for your Raw images with Lutify.me LUTs.
Get started.
It's dead easy.
Applying LUTs in Capture One is as easy as applying a style. It means installation is dead simple and all workflows are supported. You can apply LUTs to multiple images or use them for tethered shooting. It simply works.
Learn how to install LUTs in Capture One on Mac OS
in less than a minute.
Installing LUTs (Windows)
Learn how to install LUTs in Capture One on Windows OS in less than a minute.
Learn how to get started and apply LUTs in your workflow in just a few seconds.
232 Cinematic color grading LUTs
When you purchase our Professional package you get a vast collection of 232 cinematic color grading LUTs across 10 different looks categories. From Cine Looks and Film Emulations to Teal and Orange contemporary color grades, we've got you covered. Color grading has never been this easy.
Using our LUTs inside Capture One offers the best of both worlds. Creativity of LUTs with the flexibility of Raw format. Check out the advantages of working with our LUTs in Capture One.
A Picture is Worth a Thousand Words
Endless possibilities. Single click. Check out how easy it is to achieve the pro look using Lutify.me. Take a shortcut. Elevate your brand.
* Lightroom and Capture One integrations are offered in the Professional package only.
LUTs for Capture One are offered in the Professional Package only
Your subscription can be cancelled at anytime after purchase. Once cancelled, your license will not renew automatically and will expire on the expiration date. Once expired, you will no longer be able to use LUTs Previewer, receive updates for the 3D LUTs in your package or have access to support. You may manually renew your license at any time to reactivate your subscription.
They talk about it better than we do
"The vast library of solid LUTs really helps us play with different looks and see the various emotions that we can convey. Having precise control over the look is extremely important and Lutify.me offers us just that. We love our package."