Introduction
Affinity Photo offers out-of-the-box support for 3D LUTs using the '3D LUT Adjustment' layer.
Solution
1. Open your image in Affinity Photo
2. Go to Layer > New Adjustment Layer > 3D LUT Adjustment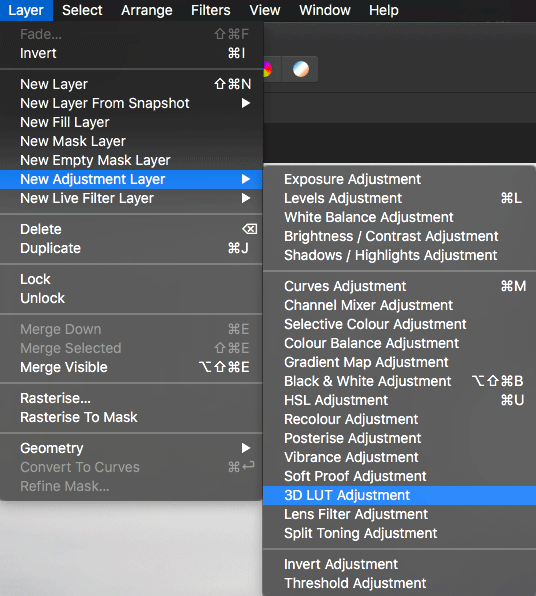 3. In the 3D LUT window that opens click on Load LUT and choose the LUT you'd like to load.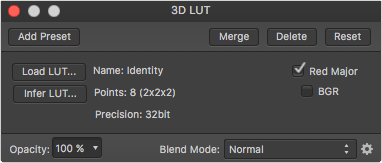 4. You have successfully loaded a 3D LUT in Affinity Photo.