Final Cut Pro X allows for a convenient way to quickly access the most commonly used LUTs to save you time while grading. This document covers the basics of adding LUTs to the drop-down option of the Custom LUT dialog menu. You must be using version 10.4 or higher of Final Cut Pro X to be able to access this feature.
Step 1
First familiarise yourself with the process of applying LUTs in Final Cut Pro X.
Step 2
From the Custom LUT dialog pop up menu, select "Reveal in Finder" option.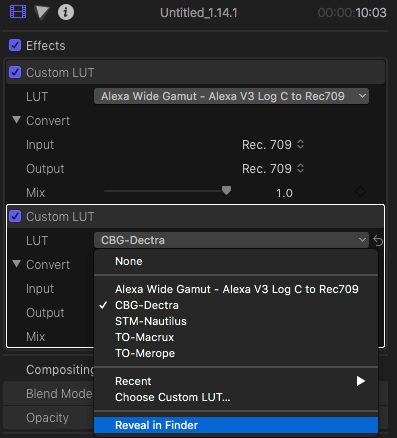 Step 3
Copy the LUTs you would want to appear in the drop-down list of Custom LUT dialog to this folder.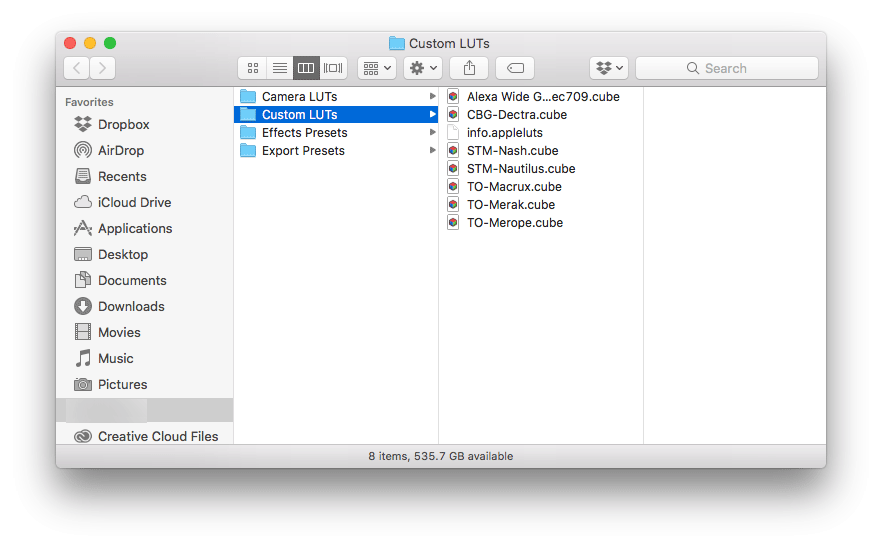 Step 4
Your newly added LUTs appear in the drop-down menu of the Custom LUT dialog. Select the LUT from the list to apply it.